11.-12.01. Tarto, Estonia
second day:
BOB, BOB-junior with JCAC Snezhnoe Tango Oops aka Lego
first day:
BD2, BOB-junior with JCAC Snezhnoe Tango Oops aka Lego
Congratulation and BIG thanks to Anna Riutta-Salo who Showed him and take care of him on trip. Congrats also Minttu Niemikorpi and breeder Natalia Privalova!
A great start this year!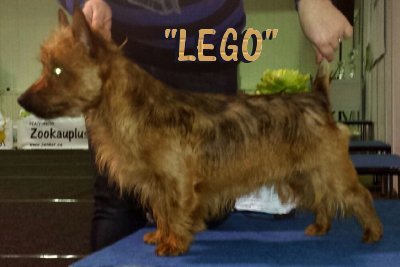 photo Mervi Ruohonen
---
Australian Terrier Of The Year 2013 in Finland:
#2 puppy and #2 male puppy
Snezhnoe Tango Oops aka Lego
sire: CH Outbackred's Thaddeus dam: C.I.B* Truozzy's Off-Road




Congratulaions and thanks to Anna Riutta-Salo & Minna Niemikorpi for co-owned and Natalia Privalova the breeder.